Symptoms and Warning Signs
Cocaine Addiction and Abuse
Cocaine is a highly addictive substance. What starts off as seemingly harmless experimentation can quickly develop into a potentially life-threatening addiction.
By recognizing the signs of cocaine abuse, you can get your loved one the help they need before an addiction takes hold.
Common signs of cocaine use include:
Dilated pupils
Long periods of wakefulness
Loss of appetite
Overconfidence
Over-excitement
Paranoia
Runny nose or frequent sniffles
White powder around nostrils
The Dangers of Cocaine Abuse
Cocaine is a dangerous drug in part for its highly addictive potential, but it also poses serious risks on a person's overall health. There are both short- and long-term dangers associated with cocaine use, ranging from overdose to organ failure. Cocaine abuse constricts blood vessels, which causes an increase in unhealthy blood pressure. Snorting cocaine can also cause serious damage to the nasal cavity and septum.
The effects of cocaine are felt relatively quickly and are short-lived compared to other substances—only lasting roughly 30 minutes. Taken in smaller doses, cocaine produces effects of happiness, sociability, concentration and a decreased need for sleep.
However, larger amounts of cocaine are particularly dangerous. Large doses can cause violent behavior, nosebleeds, heart attacks, strokes and even death. Common side effects of cocaine use include:
(Visited 29 times, 1 visits today)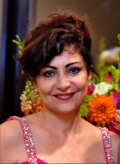 Define your goals. Think about what you would like to get out of counseling. It might be helpful to write a list of events, relationship issues, or feelings that you think are contributing to your distress

Be an active participant. This is your counseling experience, so be as active as you can in deciding how to use the time. Be honest with the counselor and give her or him feedback about how you see the sessions progressing.

Be patient with yourself. Growth takes time, effort, and patience. All of your coping skills, behavior patterns, and self-perceptions have been learned and reinforced over a long period of time, so change can be difficult and slow at times.

Follow your counselor's recommendations. Take the time between sessions to complete any activities suggested by your counselor. Counseling is intended to improve your life in the "real world," so making efforts to try out and practice new behaviors, approaches, or ways of thinking could be a crucial element to the success of your counseling experience..