Addiction and Abuse
Cocaine Addiction and Abuse
Cocaine is a white powdery substance that reacts with the body's central nervous system, producing energy and euphoria. It is most commonly snorted, but can also be smoked (also known as "freebasing") or dissolved in water and injected. Cocaine is also referred to as coke, blow or powder.
Although most people today recognize that cocaine is addictive, thousands are still drawn to it. As many as 1,800 Americans experiment with cocaine for the first time each day.
Cocaine and Other Drugs
Many people who experiment with cocaine usually do so in environments where other substances are being used. For this reason, many people with a cocaine addiction may also have a dependence on other substances, such as alcohol or marijuana. This is known as poly-drug use and is especially dangerous, as it increases the risk of fatal overdose.
Cocaine and alcohol are frequently used together, to the point where alcohol can be a trigger for recovering cocaine users. For this reason, it is important to abstain from all drugs during recovery. Using heroin and cocaine together (known as a "speedball") is arguably the most dangerous of all drug combinations that include cocaine.
Cocaine Statistics
More people are admitted to emergency rooms for cocaine-related issues than any other illicit substance. Of those individuals, 68% had more than one drug in their system.
(Visited 17 times, 1 visits today)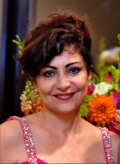 Define your goals. Think about what you would like to get out of counseling. It might be helpful to write a list of events, relationship issues, or feelings that you think are contributing to your distress

Be an active participant. This is your counseling experience, so be as active as you can in deciding how to use the time. Be honest with the counselor and give her or him feedback about how you see the sessions progressing.

Be patient with yourself. Growth takes time, effort, and patience. All of your coping skills, behavior patterns, and self-perceptions have been learned and reinforced over a long period of time, so change can be difficult and slow at times.

Follow your counselor's recommendations. Take the time between sessions to complete any activities suggested by your counselor. Counseling is intended to improve your life in the "real world," so making efforts to try out and practice new behaviors, approaches, or ways of thinking could be a crucial element to the success of your counseling experience..