[intense_content_box icon="arrow-right" size="2″ position="topleft" animation="bounce" border_radius="20px"]
ASAM's criteria, formerly known as the ASAM patient placement criteria, is the result of a collaboration that began in the 1980s to define one national set of criteria for providing outcome-orientated and results-based care in the treatment of addiction. Today the criteria have become the most widely used and comprehensive set of guidelines for placement, continued stay and transfer/discharge of patients with addiction and co-occurring conditions. ASAM's criteria are required in over 30 states.
[/intense_content_box]
ASAM's criteria is an indispensable resource that addiction medicine professionals rely on to provide a nomenclature for describing the continuum of addiction services.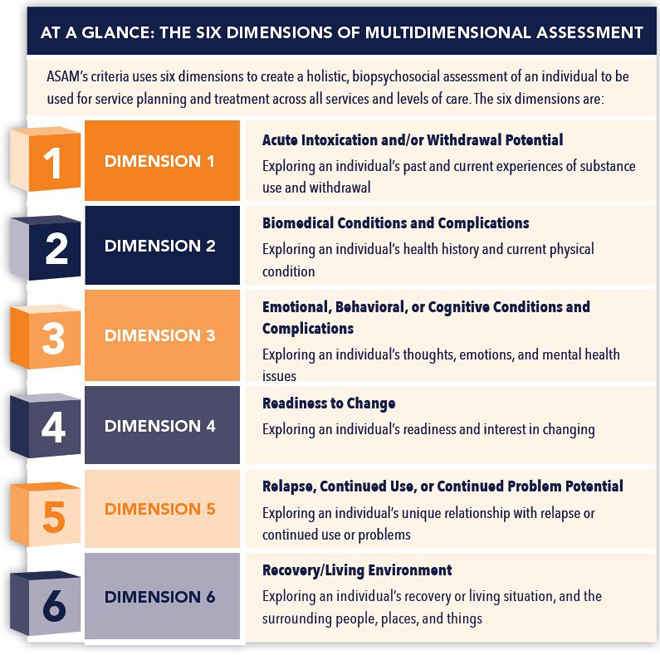 (Visited 15 times, 1 visits today)