[intense_content_box icon="arrow-right" size="2″ position="topleft" animation="bounce" border_radius="20px"]
Teen depression is a serious mental issue which causes a persistent feeling of sadness and loss of interest in activities. It affects how your teen thinks, feels and behaves, and it can cause emotional, functional and physical problems.
[/intense_content_box]
Teenagers experience depression similar to adults, however they could experience their feelings more intensely. Feeling down a few relationship issue or an upcoming examination is regular. Teen depression is a serious issue, but can be helped if you know the symptoms.
Depression is pretty common in teens. Teens under stress, who experience loss, or who have attentional, learning, conduct or anxiety disorders are at a higher risk for depression. Teenage girls are particularly at high risk.
Depressed teens typically have issues at home and/or school. In many instances, the parents are depressed, as depression tends to run in families.
It is necessary to keep in mind that the behavior of depressed teenagers may differ from the behavior of depressed adults. Most teens having additional psychiatric disorders, such as behavior disorders or substance abuse problems.
The following are among the most typical signs of teen depression.
Frequent sadness, tearfulness, crying
Alcohol and Drug Abuse
Self-Injury
Talk of or efforts to run away from home
Poor focus
Decreased interest in activities; or inability to enjoy previously favorite activities
Persistent boredom; low energy
Social isolation, poor communication
Low self esteem and guilt
Extreme sensitivity to rejection or failure
Increased irritability, anger, or hostility
Difficulty with relationships
Frequent complaints of physical illnesses, such as headaches and stomachaches
Frequent absences from school or poor performance in school
A major change in eating and/or sleeping patterns
Thoughts or expressions of suicide or self-destructive behavior
We work with adolescents, teenagers, and young adults on concerns that range from temporary upsets to problems of a deeper and more complex nature. We help our clients work on and resolve specific emotional and social problems in ways that help them relate better inter-personally and achieve more satisfying lives.
(Visited 11 times, 1 visits today)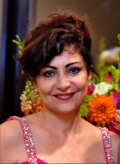 Define your goals. Think about what you would like to get out of counseling. It might be helpful to write a list of events, relationship issues, or feelings that you think are contributing to your distress

Be an active participant. This is your counseling experience, so be as active as you can in deciding how to use the time. Be honest with the counselor and give her or him feedback about how you see the sessions progressing.

Be patient with yourself. Growth takes time, effort, and patience. All of your coping skills, behavior patterns, and self-perceptions have been learned and reinforced over a long period of time, so change can be difficult and slow at times.

Follow your counselor's recommendations. Take the time between sessions to complete any activities suggested by your counselor. Counseling is intended to improve your life in the "real world," so making efforts to try out and practice new behaviors, approaches, or ways of thinking could be a crucial element to the success of your counseling experience..