[intense_content_box icon="arrow-right" size="2″ position="topleft" animation="bounce" border_radius="20px"]We at I Dont Do Addictive Drugs offer a variety of integrated, comprehensive vocational testing.[/intense_content_box]
Career Guidance and Vocational Testing services are available at the I Dont Do Addictive Drugs They are specifically designed for the following individuals:
High school students considering college majors or career opportunities
College students preparing to enter the work force
People in career transition, and the recently unemployed.
We also offer specialized career guidance and programs for those with learning disabilities.
Focused interviewing and standardized testing with a vocational psychologist will allow our clients to have a greater awareness of their aptitudes, vocational interests and preferences, and interpersonal dynamics, as they may impact upon job performance and career satisfaction.
Individuals completing a career guidance program will become more informed and directed in their choice of a career. Our clients will be provided with these tools to help them achieve their objectives.
A career "action plan"
Awareness of effective job search and "networking" techniques
Preparation for job interviews
Printed self-help materials, internet links, and references for information on career and job search
Recommendations for appropriate training, educational and self-help options to facilitate career growth
Resume and cover letters as effective marketing tools
Ongoing counseling and coaching
(Visited 1 times, 1 visits today)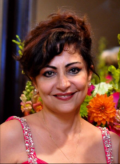 Define your goals. Think about what you would like to get out of counseling. It might be helpful to write a list of events, relationship issues, or feelings that you think are contributing to your distress

Be an active participant. This is your counseling experience, so be as active as you can in deciding how to use the time. Be honest with the counselor and give her or him feedback about how you see the sessions progressing.

Be patient with yourself. Growth takes time, effort, and patience. All of your coping skills, behavior patterns, and self-perceptions have been learned and reinforced over a long period of time, so change can be difficult and slow at times.

Follow your counselor's recommendations. Take the time between sessions to complete any activities suggested by your counselor. Counseling is intended to improve your life in the "real world," so making efforts to try out and practice new behaviors, approaches, or ways of thinking could be a crucial element to the success of your counseling experience..