[intense_content_box icon="arrow-right" size="2″ position="topleft" animation="bounce" border_radius="20px"]
We care about the future of our teens. Call us and see how we can help.
[/intense_content_box]
Therapy is available for young adults who are lesbian, gay, bisexual, or questioning their sexual orientation. The process of identity development is a complex task, and can become even more complicated when one is coming to terms with a sexual orientation that differs from that of the majority of one's peers.
The fact that parents, peers and the culture at large may not be accepting of a minority sexual orientation can be extremely painful, and can make the process of "coming out" very difficult. These adults may require psychological support and guidance as they navigate these often treacherous waters. Adults may struggle with the question of how "out" they may want to be in the workplace, and even within their own extended families.
In many cases, sexual orientation may have nothing at all to do with the emotional issues confronted by lesbian, gay and bisexual individuals. It is nevertheless important for people to know that their therapist understands the unique issues that they face, and neither imposes judgment nor harbors prejudice with regard to sexual orientation. Our therapists are "straight allies" with considerable experience addressing the above concerns.
(Visited 7 times, 1 visits today)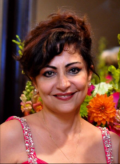 Define your goals. Think about what you would like to get out of counseling. It might be helpful to write a list of events, relationship issues, or feelings that you think are contributing to your distress

Be an active participant. This is your counseling experience, so be as active as you can in deciding how to use the time. Be honest with the counselor and give her or him feedback about how you see the sessions progressing.

Be patient with yourself. Growth takes time, effort, and patience. All of your coping skills, behavior patterns, and self-perceptions have been learned and reinforced over a long period of time, so change can be difficult and slow at times.

Follow your counselor's recommendations. Take the time between sessions to complete any activities suggested by your counselor. Counseling is intended to improve your life in the "real world," so making efforts to try out and practice new behaviors, approaches, or ways of thinking could be a crucial element to the success of your counseling experience..