Professional Teen coaching helps teens, and college students achieve more success in life.
Creation of a personal road map, based upon passion, that spells out goals, objectives and action steps.
Personal exploration to know what is needed to move forward intellectually and emotionally.
Learn how to manage increased commitments & critical deadlines.
Address blocks or obstacles before they become insurmountable.
Review and enhance skills around Motivation, Self-Esteem, Self-Advocacy, Resiliency and more.
Teen coaching helps individuals do the following important tasks:
Recognize specific strengths and needs
Set and achieve realistic goals
Create necessary structures to meet deadlines
Improve financial management skills
Improve organizational and time management skills
Self-motivate through improved self-talk and self-observation
Handle the details of daily life
Develop an improved outlook on life
Communicate more effectively
(Visited 5 times, 1 visits today)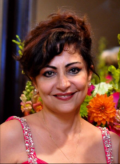 Define your goals. Think about what you would like to get out of counseling. It might be helpful to write a list of events, relationship issues, or feelings that you think are contributing to your distress

Be an active participant. This is your counseling experience, so be as active as you can in deciding how to use the time. Be honest with the counselor and give her or him feedback about how you see the sessions progressing.

Be patient with yourself. Growth takes time, effort, and patience. All of your coping skills, behavior patterns, and self-perceptions have been learned and reinforced over a long period of time, so change can be difficult and slow at times.

Follow your counselor's recommendations. Take the time between sessions to complete any activities suggested by your counselor. Counseling is intended to improve your life in the "real world," so making efforts to try out and practice new behaviors, approaches, or ways of thinking could be a crucial element to the success of your counseling experience..