[intense_content_box icon="arrow-right" size="2″ position="topleft" animation="bounce" border_radius="20px"]
There is no best way to treat ADHD, however, experts agree that taking action early can improve a one's educational and social development.
[/intense_content_box]
Most children who are diagnosed with ADHD still have it as teens. Symptoms of ADHD in teens include:
Distractibility
Irritability
Poor concentration
Hyperactivity
Impulsivity
During teen years, especially as the hormonal changes of adolescence are going on, ADHD symptoms may get worse.
A complete diagnostic and treatment program for adults who either have Attention Deficit/Hyperactivity Disorder (ADHD), psychological issues, and related conditions is available. Using an integrated, comprehensive system of services, this personalized, multidisciplinary treatment plan may include:
Psychoeducational Evaluation
Individual and Family Therapy
Social Competence Group Therapy
Educational and Tutorial Recommendations & Support Services
Integrated Case Management
(Visited 2 times, 1 visits today)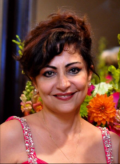 Define your goals. Think about what you would like to get out of counseling. It might be helpful to write a list of events, relationship issues, or feelings that you think are contributing to your distress

Be an active participant. This is your counseling experience, so be as active as you can in deciding how to use the time. Be honest with the counselor and give her or him feedback about how you see the sessions progressing.

Be patient with yourself. Growth takes time, effort, and patience. All of your coping skills, behavior patterns, and self-perceptions have been learned and reinforced over a long period of time, so change can be difficult and slow at times.

Follow your counselor's recommendations. Take the time between sessions to complete any activities suggested by your counselor. Counseling is intended to improve your life in the "real world," so making efforts to try out and practice new behaviors, approaches, or ways of thinking could be a crucial element to the success of your counseling experience..