I was only ten when my drug use started. Both of my parents are active addicts, so it was my mom who got me into it. She's always acted like a teenager, more like a friend than a mom, and she gave me pills for the first time. I was living with her back then and I started using consistently—taking a bunch of pills, smoking weed, and drinking a lot. The pills were my main thing: Percocet, Vicodin, a lot of downers. I struggled with depression and my parents' physical and verbal abuse, so then I started abusing myself with the drugs, cutting, bulimia, anorexia, and the guys I kept bringing in and out of my life. I started acting out like your typical teenage drug addict, stealing and sneaking out at night, but it was all pointless because my mom was high all the time and didn't even notice.
(Visited 5 times, 1 visits today)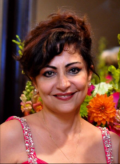 Define your goals. Think about what you would like to get out of counseling. It might be helpful to write a list of events, relationship issues, or feelings that you think are contributing to your distress

Be an active participant. This is your counseling experience, so be as active as you can in deciding how to use the time. Be honest with the counselor and give her or him feedback about how you see the sessions progressing.

Be patient with yourself. Growth takes time, effort, and patience. All of your coping skills, behavior patterns, and self-perceptions have been learned and reinforced over a long period of time, so change can be difficult and slow at times.

Follow your counselor's recommendations. Take the time between sessions to complete any activities suggested by your counselor. Counseling is intended to improve your life in the "real world," so making efforts to try out and practice new behaviors, approaches, or ways of thinking could be a crucial element to the success of your counseling experience..