[intense_content_box icon="arrow-right" size="2″ position="topleft" animation="bounce" border_radius="20px"]What is PREPARE/ENRICH?
PREPARE/ENRICH is a leading relationship inventory and couples assessment. It is used in 12 countries and is offered in multiple languages. It has been scientifically validated and is used in premarital counseling, marriage enrichment, and couples therapy. It is a computerized assessment that tailors its content to match each couple's relationship stage and family structure.[/intense_content_box]
An important strength of the inventory is it's strong psychometric proprieties, as it is associated with high levels of reliability and validity. PREPARE/ENRICH cannot predict marital success, but it can discriminate premarital couples that get divorced from those that are happy with reported 80-85% accuracy.
What does PREPARE/ENRICH Measure?
PREPARE/ENRICH is customized couple assessment completed online that identifies a couple's strength and growth areas. It assesses the following relationship areas:
12 Relationship Scales — communication, conflict resolution, roles, sexuality, finances, spiritual beliefs and more
5 SCOPE Personality Scales
4 Couple and Family Scales — based on the Circumplex Model
4 Relationship Dynamic Scales
30 Customized Scales
What are the goals of PREPARE/ENRICH?
The program helps couples:
  Explore strength and growth areas
  Strengthen communication skills
  Identify and manage major stressors
  Resolve conflict using the Ten Step Model
  Develop a more balanced relationship
  Explore family of origin issues
  Discuss financial planning and budgeting
  Establish personal, couple and family goals
  Understand and appreciate personality differences
How do my partner and I take the PREPARE/ENRICH assessment?
As a certified counselor in PREPARE/ENRICH, we are authorized to generate an account for you and your partner. You will both receive separate links to your identified individual email accounts to access the computer inventory and complete it on-line at your convenience. To obtain the most reliable and valid results, we ask that each partner completes the inventory on his/her own and does not compare answers while answering. We will be able to review and discuss differing responses once the results are obtained.
Once both parties have completed their inventories, a Couples Report is generated. We can both print and email these results to you. As the certified counselor, we obtain a facilitator report, which we interpret and discuss with you in our following sessions. We then review the identified strength and growth areas, process each partner's reaction to the results, and identify specific exercises to strengthen areas of concern.
(Visited 15 times, 1 visits today)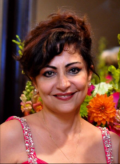 Define your goals. Think about what you would like to get out of counseling. It might be helpful to write a list of events, relationship issues, or feelings that you think are contributing to your distress

Be an active participant. This is your counseling experience, so be as active as you can in deciding how to use the time. Be honest with the counselor and give her or him feedback about how you see the sessions progressing.

Be patient with yourself. Growth takes time, effort, and patience. All of your coping skills, behavior patterns, and self-perceptions have been learned and reinforced over a long period of time, so change can be difficult and slow at times.

Follow your counselor's recommendations. Take the time between sessions to complete any activities suggested by your counselor. Counseling is intended to improve your life in the "real world," so making efforts to try out and practice new behaviors, approaches, or ways of thinking could be a crucial element to the success of your counseling experience..