[intense_content_box icon="arrow-right" size="2″ position="topleft" animation="bounce" border_radius="20px"]We have years of experience working with military members and their families throughout San Diego County (Naval Base Point Loma, Marine Corps Base Camp Pendleton), and Twentynine Palms (Marine Corps Air Ground Combat Center Twentynine Palms).[/intense_content_box]
San Diego is home to thousands of soldiers that are returning from deployment with diverse syndrome/symptoms of serious mental health problems. The incidence of acute depression, post-traumatic stress disorder and substance abuse is rapidly increasing for those in the military.
In addition to our service members, we also have their parents, spouses and children as unspoken but highly affected casualties of the wars. They dedicate their life to bring us peace, and in return, we dedicate our expertise to assist these individuals and their families to treat their symptoms, assist with their challenges, and bring peace to their home.
The military culture is different than the society at large, and for that reason, as a member of the armed forces, you need a professional who is not only familiar with that culture but also experienced in treating military members and their families.
We have years of experience working with the military members and their families on issues like anger, PTSD, addiction, and mood disorders. We also have expertise in family and couple issues, child rearing challenges, childhood disorders, and separation and divorce. We will provide consultation, assessment and treatment for you and your family in a safe, strictly confidential setting independent from the military environment.
Give us a call. Don't wait.
(Visited 17 times, 1 visits today)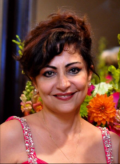 Define your goals. Think about what you would like to get out of counseling. It might be helpful to write a list of events, relationship issues, or feelings that you think are contributing to your distress

Be an active participant. This is your counseling experience, so be as active as you can in deciding how to use the time. Be honest with the counselor and give her or him feedback about how you see the sessions progressing.

Be patient with yourself. Growth takes time, effort, and patience. All of your coping skills, behavior patterns, and self-perceptions have been learned and reinforced over a long period of time, so change can be difficult and slow at times.

Follow your counselor's recommendations. Take the time between sessions to complete any activities suggested by your counselor. Counseling is intended to improve your life in the "real world," so making efforts to try out and practice new behaviors, approaches, or ways of thinking could be a crucial element to the success of your counseling experience..