If you are concerned about your child's development or just want to ensure to practice healthy child raring practices, you should call for a professional and free phone consultation with our experts.
Children face challenges in every stage of development. Most of the time their resiliency and innate abilities along with the support and guidance of the caring adults in their environment will successfully guide them through. However, it is not uncommon for a child to feel stuck, confused and frustrated and for a parent/guardian to feel helpless and overwhelmed by the challenges. Call us if you need expert advice, any type of psychological testing, and psychotherapy with any and all childhood/teen issues. We have many years of experience and will be glad to assist you with these challenges, be it issues of divorce, death, trauma, or stages of development.
We work with you the parent to identify, understand and resolve the issues, along with assisting your child to master the problems and along the way learn the necessary skills to overcome similar situations in the future.
Call us to schedule an appointment. Investing in your child's future is a smart investment that will pay off for the rest of his/her life.
(Visited 9 times, 1 visits today)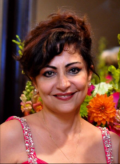 Define your goals. Think about what you would like to get out of counseling. It might be helpful to write a list of events, relationship issues, or feelings that you think are contributing to your distress

Be an active participant. This is your counseling experience, so be as active as you can in deciding how to use the time. Be honest with the counselor and give her or him feedback about how you see the sessions progressing.

Be patient with yourself. Growth takes time, effort, and patience. All of your coping skills, behavior patterns, and self-perceptions have been learned and reinforced over a long period of time, so change can be difficult and slow at times.

Follow your counselor's recommendations. Take the time between sessions to complete any activities suggested by your counselor. Counseling is intended to improve your life in the "real world," so making efforts to try out and practice new behaviors, approaches, or ways of thinking could be a crucial element to the success of your counseling experience..