[intense_content_box icon="arrow-right" size="2″ position="topleft" animation="bounce" border_radius="20px"]
We serve the needs of children, families and professionals while addressing mental health, medical, educational, legal and legislative issues.
[/intense_content_box]
We work with parents to help them make sound educational decisions for their children.
Assist parents through the often-complicated issues regarding their child's academic, social-emotional, and behavioral development
Help parents become informed participants and advocates in their child's educational team
Serve as a member of a collaboration team with parents, school, and support personnel
Design effective strategies and interventions based on the student's learning style and temperament
Who needs us?
Parents who have questions about their child's learning and achievement
Parents who are concerned about their child's development and/or a possible disability
Parents whose children are changing schools or educational programs
Parents who need information about appropriate school placements
Parents who need help interpreting existing data and reports
Parents who want independent observations of their child in a school setting
Parents who want an understanding of how to match the instructional program to their child's learning profiles
Parents who need help communicating with their child's school
Parents who need help deciding if educational, psychoeducational, psychological and/or other evaluations would be useful in understanding their child
How we proceed
Listen carefully to understand parental concerns
Review and interpret existing data (e.g., report cards, previous evaluations, standardized test scores, IEP's, etc.)
Observe the child in school
Consult with the child's teacher
Review curriculum
Design an action plan
Share the findings and action plan with the parents
 The action plan
Through this information-gathering process parents will have a plan of action that may include:
Creation of a well integrated support team for the student and family
Recommendations for instructional strategies based on the child's learning strengths and weaknesses
Establishing a system to coordinate, facilitate, and monitor the student's progress
Explanations of school processes and procedures and how to work within them
Requests for additional information, if needed
Parent preparation for school meetings
Attendance at school meetings with parents
Referrals to other professionals
(Visited 4 times, 1 visits today)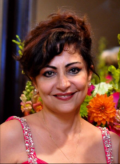 Define your goals. Think about what you would like to get out of counseling. It might be helpful to write a list of events, relationship issues, or feelings that you think are contributing to your distress

Be an active participant. This is your counseling experience, so be as active as you can in deciding how to use the time. Be honest with the counselor and give her or him feedback about how you see the sessions progressing.

Be patient with yourself. Growth takes time, effort, and patience. All of your coping skills, behavior patterns, and self-perceptions have been learned and reinforced over a long period of time, so change can be difficult and slow at times.

Follow your counselor's recommendations. Take the time between sessions to complete any activities suggested by your counselor. Counseling is intended to improve your life in the "real world," so making efforts to try out and practice new behaviors, approaches, or ways of thinking could be a crucial element to the success of your counseling experience..