Confused or overwhelmed regarding a career path? We can help in 3 sessions!
The purpose of our innovative assessment program is to help those who are confused and overwhelmed with the multitude of vocational choices with which they are confronted.
We have designed a combination of specific assessment tools and interviewing techniques to assist young adults and those in transition to:
Identify their interests, values, aptitudes, and personality strengths
Determine current vocational opportunities
Generate a blueprint leading to a satisfying and rewarding career
Receive ongoing guidance and coaching until goals are met
We accomplish this in three distinct phases:
Phase I: A career-focused interview and a battery of specially designed comprehensive tests administered by our psychologist.
Phase II: Expert, in-depth interpretation of assessment results, recommendations for career development, and creation of an action plan.
Phase III: Follow-up counseling and coaching session focusing on implementation of the action plan.*
*Ongoing career guidance and coaching sessions available
(Visited 26 times, 1 visits today)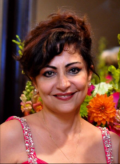 Define your goals. Think about what you would like to get out of counseling. It might be helpful to write a list of events, relationship issues, or feelings that you think are contributing to your distress

Be an active participant. This is your counseling experience, so be as active as you can in deciding how to use the time. Be honest with the counselor and give her or him feedback about how you see the sessions progressing.

Be patient with yourself. Growth takes time, effort, and patience. All of your coping skills, behavior patterns, and self-perceptions have been learned and reinforced over a long period of time, so change can be difficult and slow at times.

Follow your counselor's recommendations. Take the time between sessions to complete any activities suggested by your counselor. Counseling is intended to improve your life in the "real world," so making efforts to try out and practice new behaviors, approaches, or ways of thinking could be a crucial element to the success of your counseling experience..