[intense_content_box icon="arrow-right" size="2″ position="topleft" animation="bounce" border_radius="20px"]An important step in finding help is to pinpoint exactly what the problem is in order to come up with the right treatment plan.  This goal can be achieved successfully with Psychological Assessments.[/intense_content_box]
Just as medical doctors may use x-ray, lab work, or other identifying tools before prescribing medications,  psychologist are trained in using different assessment tools and psychological tests to identify the precise problems or the symptoms and diagnose a condition.
At the I Dont Do Addictive Drugs, we are skilled in using different psychological tools to assist in correctly identifying the issues in order to save your time and arrive at just the right treatment solutions. We will discuss the assessment tool in detail with you ahead of time, and move forward with your understanding and agreement. You will also be provided a session to discuss the full report and the treatment steps that are recommended as a result of the psych testing. Our comprehensive services include:
Psychological & Educational Testing
Comprehensive Assessments
Specific Assessments
Consultations
School Consultation
Vocational/career testing
And more…
(Visited 3 times, 1 visits today)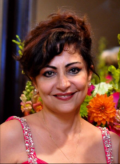 Define your goals. Think about what you would like to get out of counseling. It might be helpful to write a list of events, relationship issues, or feelings that you think are contributing to your distress

Be an active participant. This is your counseling experience, so be as active as you can in deciding how to use the time. Be honest with the counselor and give her or him feedback about how you see the sessions progressing.

Be patient with yourself. Growth takes time, effort, and patience. All of your coping skills, behavior patterns, and self-perceptions have been learned and reinforced over a long period of time, so change can be difficult and slow at times.

Follow your counselor's recommendations. Take the time between sessions to complete any activities suggested by your counselor. Counseling is intended to improve your life in the "real world," so making efforts to try out and practice new behaviors, approaches, or ways of thinking could be a crucial element to the success of your counseling experience..