[intense_content_box icon="arrow-right" size="2″ position="topleft" animation="bounce" border_radius="20px"]
Consider taking care of your concerns, now! Call us for a free phone consultation and let us help you achieve greatness. We specialize in Adult Psychology.
[/intense_content_box]
Professional psychotherapy and counseling are available for children, adolescents, couples, and families, in personalized individual sessions and groups. We will work with you on concerns that range from temporary upsets to problems of a deeper and more complex nature. We will help you work on and resolve specific emotional and social problems in ways that will help you relate better inter-personally and achieve more satisfying life.
We are specialized in various methods of assessments and testings which will help pinpoint the exact areas of concern and draw a blue print of internal and external obstacles to your harmony, happiness, and success.
We also specialize in evidence based, scientifically proven modalities and techniques to not only assist you identify your obstacles, but also train you to deal with future concerns on your own, equipped  with the right tools, and confidently. Adult Psychology is one of the techniques we have mastered.
To see a list of tools, assessments, and modalities we use please visit the appropriate pages on this website, or give us a call. We will be glad to address your questions.
(Visited 10 times, 1 visits today)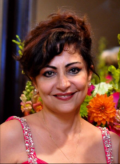 Define your goals. Think about what you would like to get out of counseling. It might be helpful to write a list of events, relationship issues, or feelings that you think are contributing to your distress

Be an active participant. This is your counseling experience, so be as active as you can in deciding how to use the time. Be honest with the counselor and give her or him feedback about how you see the sessions progressing.

Be patient with yourself. Growth takes time, effort, and patience. All of your coping skills, behavior patterns, and self-perceptions have been learned and reinforced over a long period of time, so change can be difficult and slow at times.

Follow your counselor's recommendations. Take the time between sessions to complete any activities suggested by your counselor. Counseling is intended to improve your life in the "real world," so making efforts to try out and practice new behaviors, approaches, or ways of thinking could be a crucial element to the success of your counseling experience..