Secondary Title
[intense_content_box icon="arrow-right" size="2″ position="topleft" animation="bounce" border_radius="20px"]
The grieving process is different for everyone. When the distress associated with grief is relentless and long-term, a therapist can help with tools to manage symptoms.
[/intense_content_box]
Coping with illness, grief or loss can be difficult and overwhelming. Individuals often feel angry, sad, fearful or guilty during these difficult times. We use a creative intervention that helps people cope with these emotional stresses in a powerful manner.
We Offer:
A Safe, Therapeutic and Supportive Environment
Parent and Family Support
An Appropriate Outlet for Creative Expression
Grief and Loss Education
Areas of Focus:
Understanding the emotional effects of illness on family members
Dealing with Family Roles and Responsibilities
Dealing with Changes and Conflicts
Handling Emotions dealing with the stages of grief and loss
Moving toward acceptance
(Visited 5 times, 1 visits today)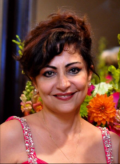 Define your goals. Think about what you would like to get out of counseling. It might be helpful to write a list of events, relationship issues, or feelings that you think are contributing to your distress

Be an active participant. This is your counseling experience, so be as active as you can in deciding how to use the time. Be honest with the counselor and give her or him feedback about how you see the sessions progressing.

Be patient with yourself. Growth takes time, effort, and patience. All of your coping skills, behavior patterns, and self-perceptions have been learned and reinforced over a long period of time, so change can be difficult and slow at times.

Follow your counselor's recommendations. Take the time between sessions to complete any activities suggested by your counselor. Counseling is intended to improve your life in the "real world," so making efforts to try out and practice new behaviors, approaches, or ways of thinking could be a crucial element to the success of your counseling experience..