[intense_content_box icon="arrow-right" size="2″ position="topleft" animation="bounce" border_radius="20px"]
Emotional trauma darkens our existence  in many different ways…the road to healing however is liberating, empowering, rewarding and forever life changing. Call us for a free phone consultation and let us help you achieve greatness.
[/intense_content_box]
Are you or do you know someone who is suffering from past wounds of trauma? If so, you probably know that these wounds don't disappear or heal by themselves. We carry them like big blocks of brick through life even if they are not on our minds daily. They weigh us down, darken our paths, and directly or indirectly impact every choice we make in our life. Take a step forward and face up to the challenge once and for all to heal the old wounds and take charge of your life. We have been successfully treating traumas for many years, and it is your turn to create another successful story at our center. We work with adults on concerns that range from temporary upsets to problems of a deeper and more complex nature. We are experienced with emotional, sexual, physical and mental abuse and the treatment modalities that are research based and highly successful. Let us assist you to heal the past, resolve today's challenges and open the door to a future that is bright, hopeful, and free.
Let's discuss your concerns in more detail. Call us and the first initial phone consultation is free. We will be honored to come along on your journey to a fulfilling and satisfying life.
(Visited 17 times, 1 visits today)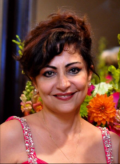 Define your goals. Think about what you would like to get out of counseling. It might be helpful to write a list of events, relationship issues, or feelings that you think are contributing to your distress

Be an active participant. This is your counseling experience, so be as active as you can in deciding how to use the time. Be honest with the counselor and give her or him feedback about how you see the sessions progressing.

Be patient with yourself. Growth takes time, effort, and patience. All of your coping skills, behavior patterns, and self-perceptions have been learned and reinforced over a long period of time, so change can be difficult and slow at times.

Follow your counselor's recommendations. Take the time between sessions to complete any activities suggested by your counselor. Counseling is intended to improve your life in the "real world," so making efforts to try out and practice new behaviors, approaches, or ways of thinking could be a crucial element to the success of your counseling experience..