[intense_content_box icon="arrow-right" size="2″ position="topleft" animation="bounce" border_radius="20px"]Our tests and services are designed to help enable fair access to opportunities in education and employment.[/intense_content_box]
As a prerequisite to admission, many area independent schools require the results of specific cognitive, readiness, or achievement tests. This information provides data about the student's strengths and weaknesses in areas that are important for academic achievement and allows the admission staff to determine the youngster's potential for success at the school.
We have extensive experience working with schools and parents in a joint effort to help the student succeed academically. The following procedure is used to give parents as well as the admissions office the required information.
Parents are asked to complete a developmental history questionnaire that provides relevant information about their child's physical, academic and social development.
Prior to testing, the psychologist makes certain that rapport is established with the child.
Following the evaluation the results are discussed with parents and, with their consent, the admissions officer.
Prompt written reports include specific information about the child's abilities and suggestions for appropriate educational strategies.
(Visited 4 times, 1 visits today)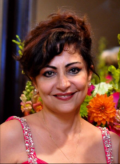 Define your goals. Think about what you would like to get out of counseling. It might be helpful to write a list of events, relationship issues, or feelings that you think are contributing to your distress

Be an active participant. This is your counseling experience, so be as active as you can in deciding how to use the time. Be honest with the counselor and give her or him feedback about how you see the sessions progressing.

Be patient with yourself. Growth takes time, effort, and patience. All of your coping skills, behavior patterns, and self-perceptions have been learned and reinforced over a long period of time, so change can be difficult and slow at times.

Follow your counselor's recommendations. Take the time between sessions to complete any activities suggested by your counselor. Counseling is intended to improve your life in the "real world," so making efforts to try out and practice new behaviors, approaches, or ways of thinking could be a crucial element to the success of your counseling experience..